2023 Spring Arts in the Park
Thanks to everyone who stopped by.
Hope to see you for the Fall (Oct 8 & 9).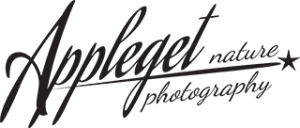 After 25 years of photographing auto racing, Bob Appleget Racing Photography became Appleget Nature Photography. Now Bob and Lynn are photographing Nature and would like to share it with you.
Enjoy!
Spectacular photos of Ruby Throated Hummingbirds as they spend time in the cardinal flowers, bee balm and other local flowers.
Flowers primarily from the Southern Appalachians including yellow fringed orchids, dwarf crested irises, showy orchis and lots of trillium.
Calendar
2023 Southern Blueridge Calendar
Hawks, Eagles, Ospreys and Vultures